With the year already off to a bang, we are starting to see a bunch of impactful trends burst onto the digital & graphic design scene.
Here is the breakdown of the top 5 2020 graphic design trends to help inspire you and your brand.
---
2020 Colour of the Year
Classic Blue Hue is the colour of the year 2020 according to the Pantone Colour Institute.
This colour has been chosen as the colour of the year as it acts as a reassuring presence, instilling calm, confidence and connection in a time that requires trust and faith.
We expect that this colour will be featured prominently in 2020.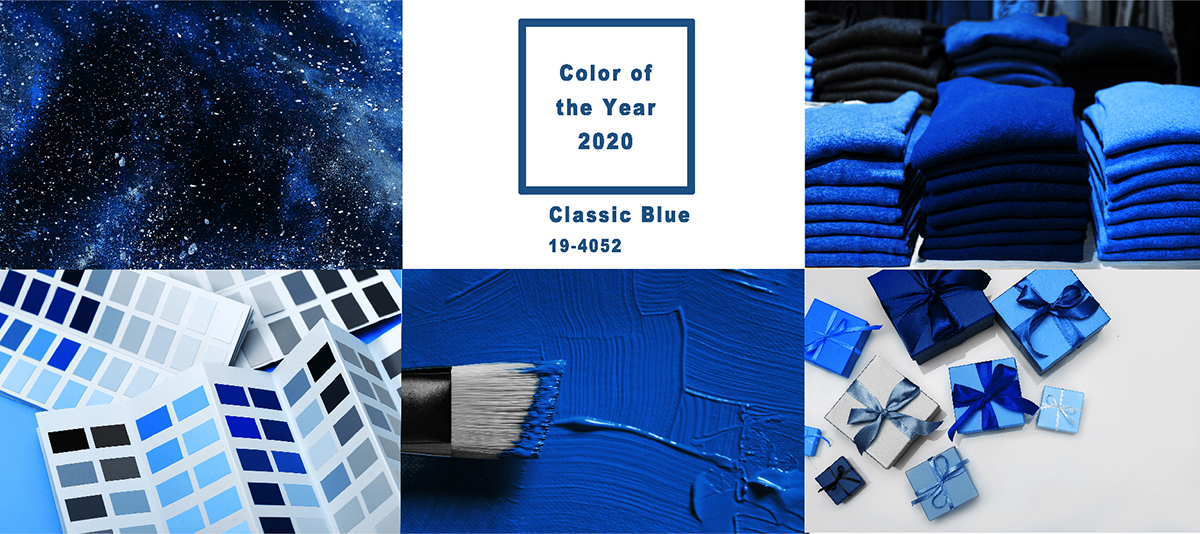 Vintage Retro
What's old is now new… and they are right!
There has been an influx of retro designs resurfacing, which will continue into 2020. Pulling on decades of inspiration, this style is now being implemented on more and more packaging design.
The calming earthy natural look and feel has only heightened brands over the recent years. This simpler presentation means the rich meaning behind the brand is clear. The bright fluoros and neons of the 80s and a range of styles that reference the early-tech 90s will be on full display as we progress into this new decade.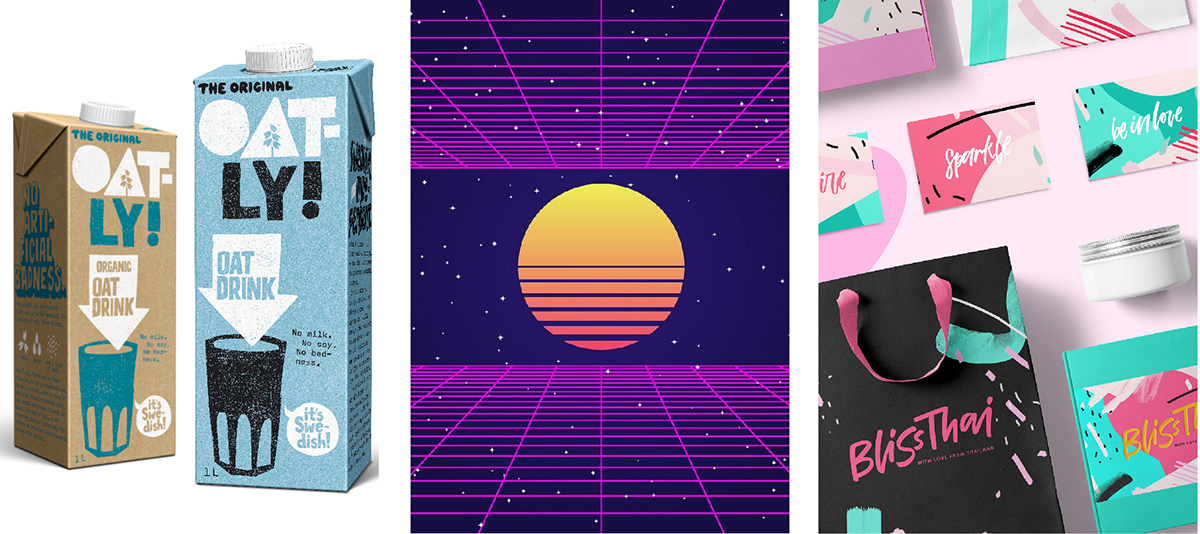 Going Shiny & Metallic
Using a matte base with metallic or high gloss finished in your creative has become super trendy for branding, identity and product design.
This year we are seeing a trend towards a classic gold foil finish – it conveys luxury, class and good taste.
A spot high-gloss finish over a matt surface on any colour is a great way to ensure your printed products look chic and sophisticated.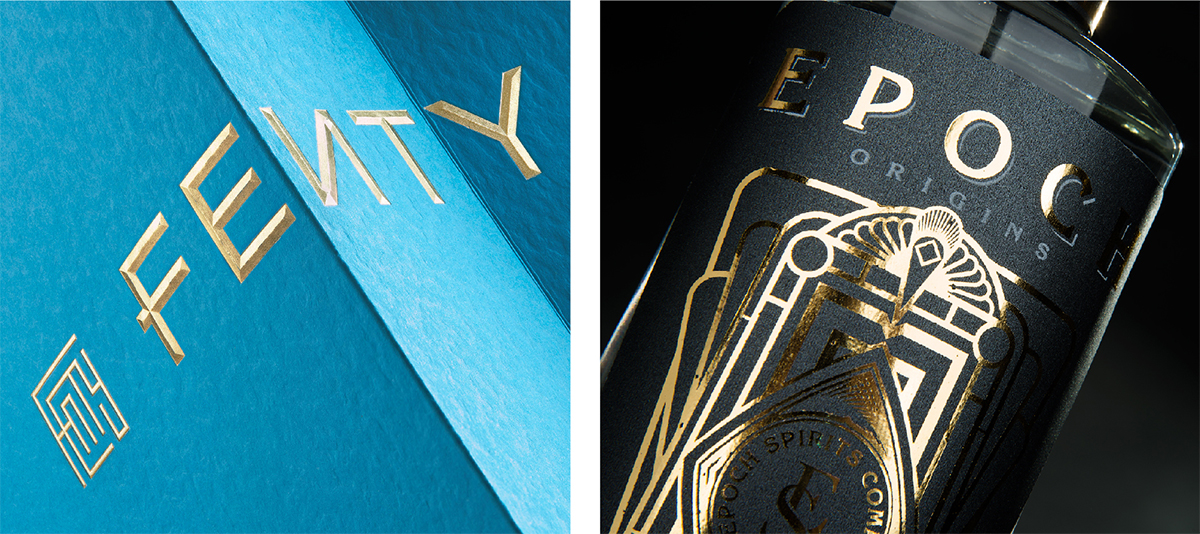 Creative – Typography
Typography is always a critical element of graphic design. It has become a functional necessity in this digital day and age.
In recent times, type has become BIGGER, Bolder & Better! 2020 will continue to push designers to experiment with the type craze to stand out. Artistic type will be a style to watch this 2020!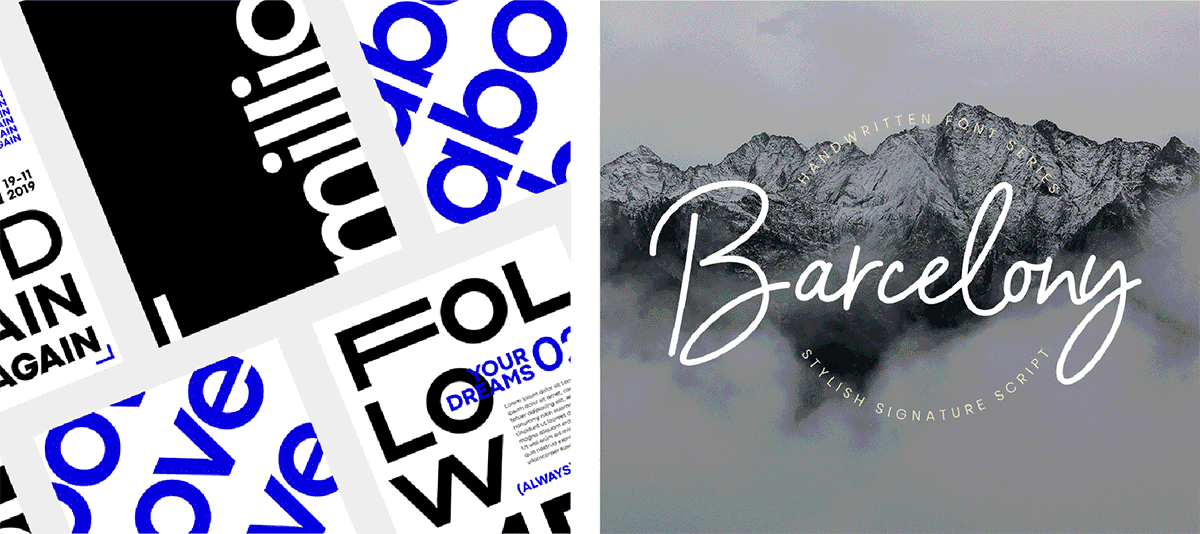 Simplified Illustrations
Simple illustrations are becoming a powerful brand identification technique for businesses.
The lack of complexity allows the audience to focus on the message itself, rather than the art, which can clutter the key message. These illustrations may seem childish, but a simplified look will work in your favour when trying to stand out from the crowd.
Simple illustrations will be a growing trend in 2020.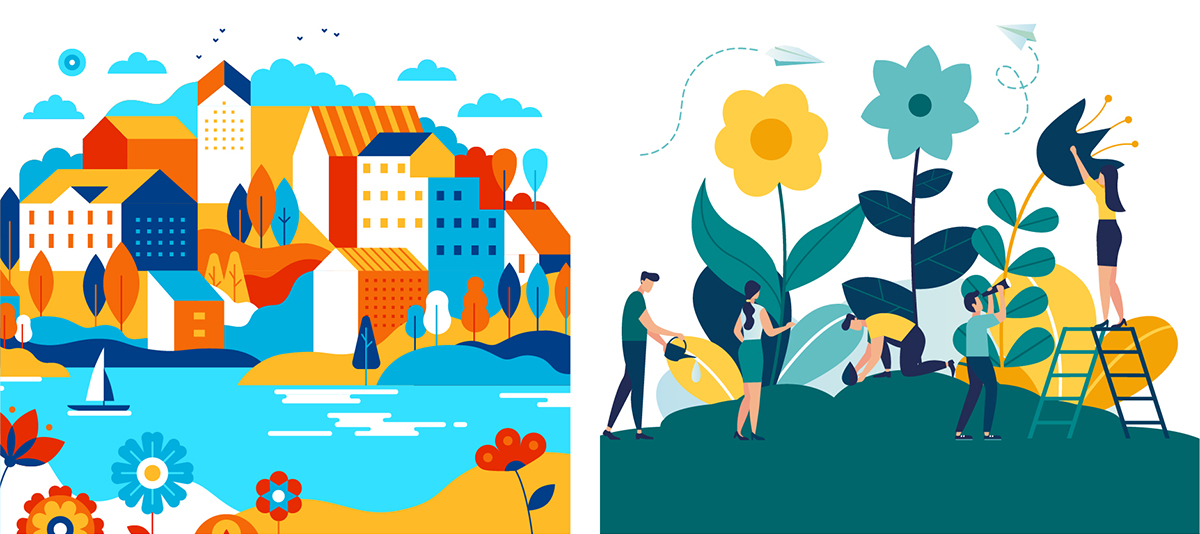 If you would like to explore some of these trends in 2020 – contact us today for a FREE 30-minute digital & graphic advisory session.
Our talented and creative design team will help to shed some light on what your brand is missing by integrating powerful, design-led branding.